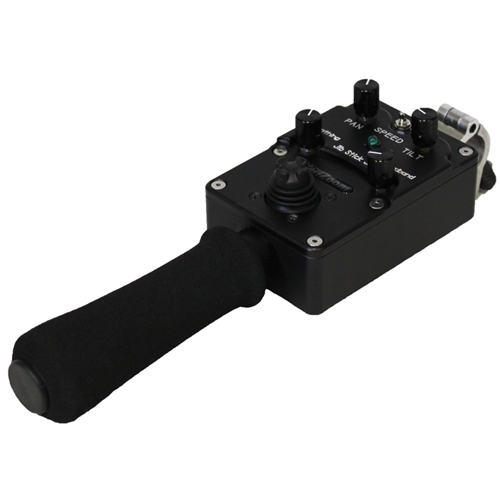 Now big production values are within the reach of production companies of all sizes. VariZoom / mocoDyne is now making it possible for videographers to get the most sophisticated and powerful motion control system that is expandable with your budget.
The CPJ-K5 is the
CinemaPro Jr
and our new Jib Stick Jr precision joystick. With this system, you are getting the CinemaPro Jr and exoskeletal
motion control head
with precision internal drive
This allows your investment to be built upon as you budget grows rather than having to start over and replace a lesser system in it's entirety.